The four-day 59th National Amateur Golf Championship powered by GemGolfers has been started on Thursday at the Islamabad Golf Club where top-notch golfers from across the country are showcasing their skills in various categories.
The scoring technology in this tournament has been provided by Gem Golfers and Scores are available live as the contest activity progresses.
"GemGolfers" is a mobile app for iOS /Android devices and backed by a powerful web-based application for managing a tournament. It can be used for golfers of all skill levels that want to connect to a worldwide golf community. It keeps track of all your golf rounds and visualize your scores in a digital scorecard.
The app offers live leaderboards for participants and viewers so they can follow their scores or their favorite players, featuring in different formats in all tournaments.
For live updates You can follow these Links:
For Web: https://gemgolfers.herokuapp.com/leaderboard/nationalamateur
Download GemGolfers for Android:

Download GemGolfers for Apple:
Golfers are participating in the following categories:
National Amateur Championship
Inter Association Team Event
International Event Pakistan
Players include Amateurs, Seniors and Ladies
NATIONAL AMATEUR CHAMPIONSHIP ROUND 2 RESULTS,
AMATEUR:
In the second round of National Amateur championship, Ghazanfar Mehmood is leading the scoreboard with 68 Gross whereas Punith Sachin De Silva is in second positions having 72 Gross and Taimoor Khan is on third having 72 Gross.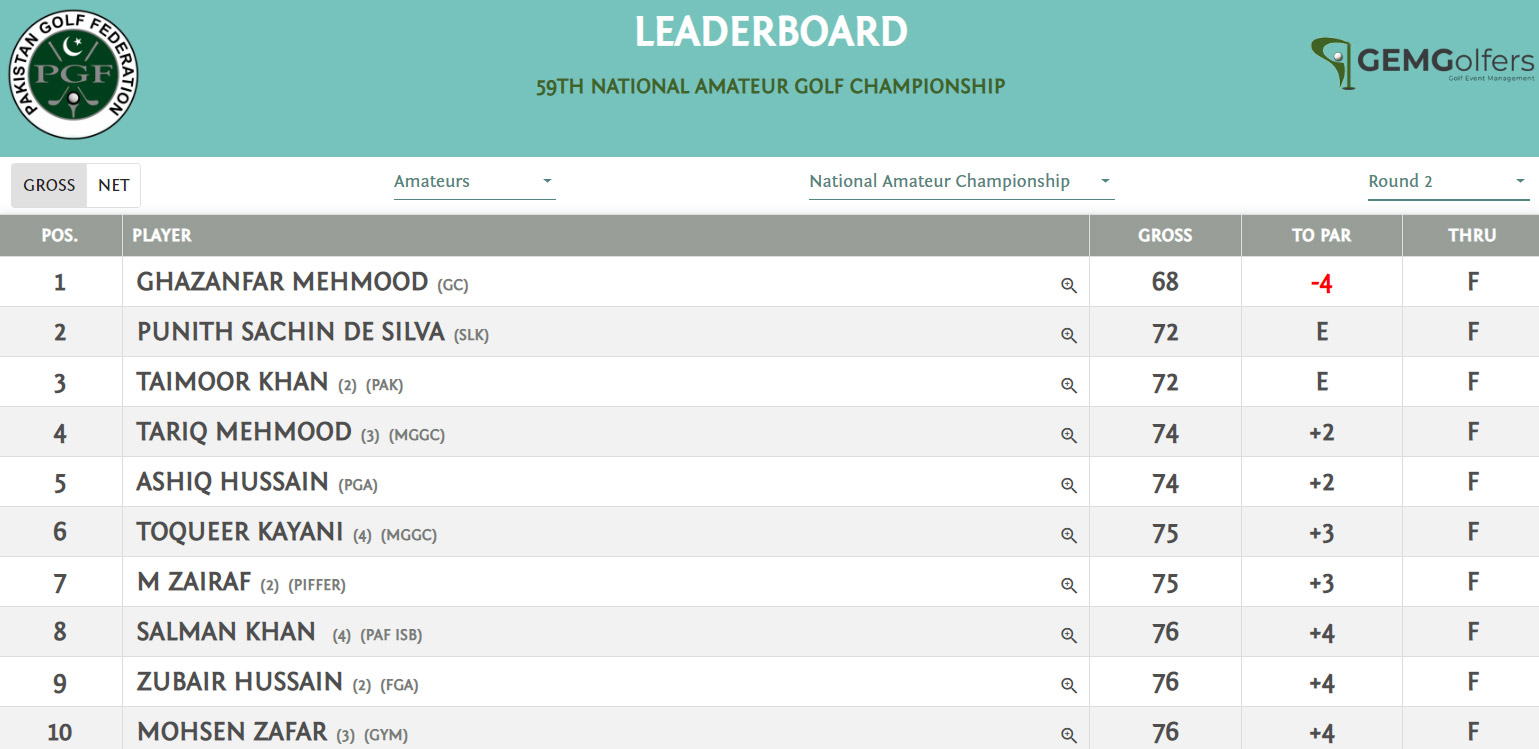 SENIOR:
In the Second round of senior category of  National Amateur Championship, riaz khan is leading with 77Gross whereas GULREZ SHAHID is having 78 Gross and Col Rustam Ali Chattah having 79 gross and maintained third position.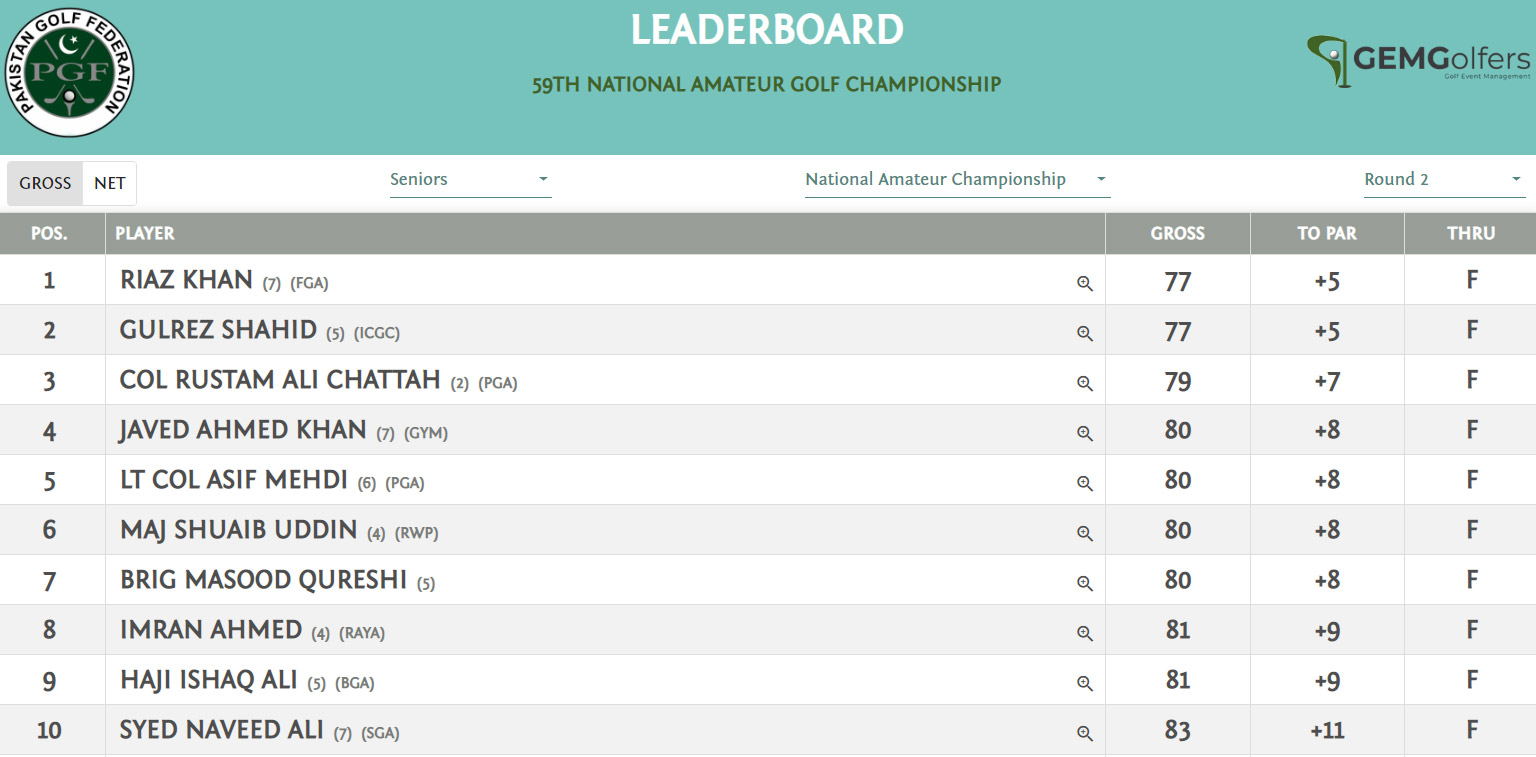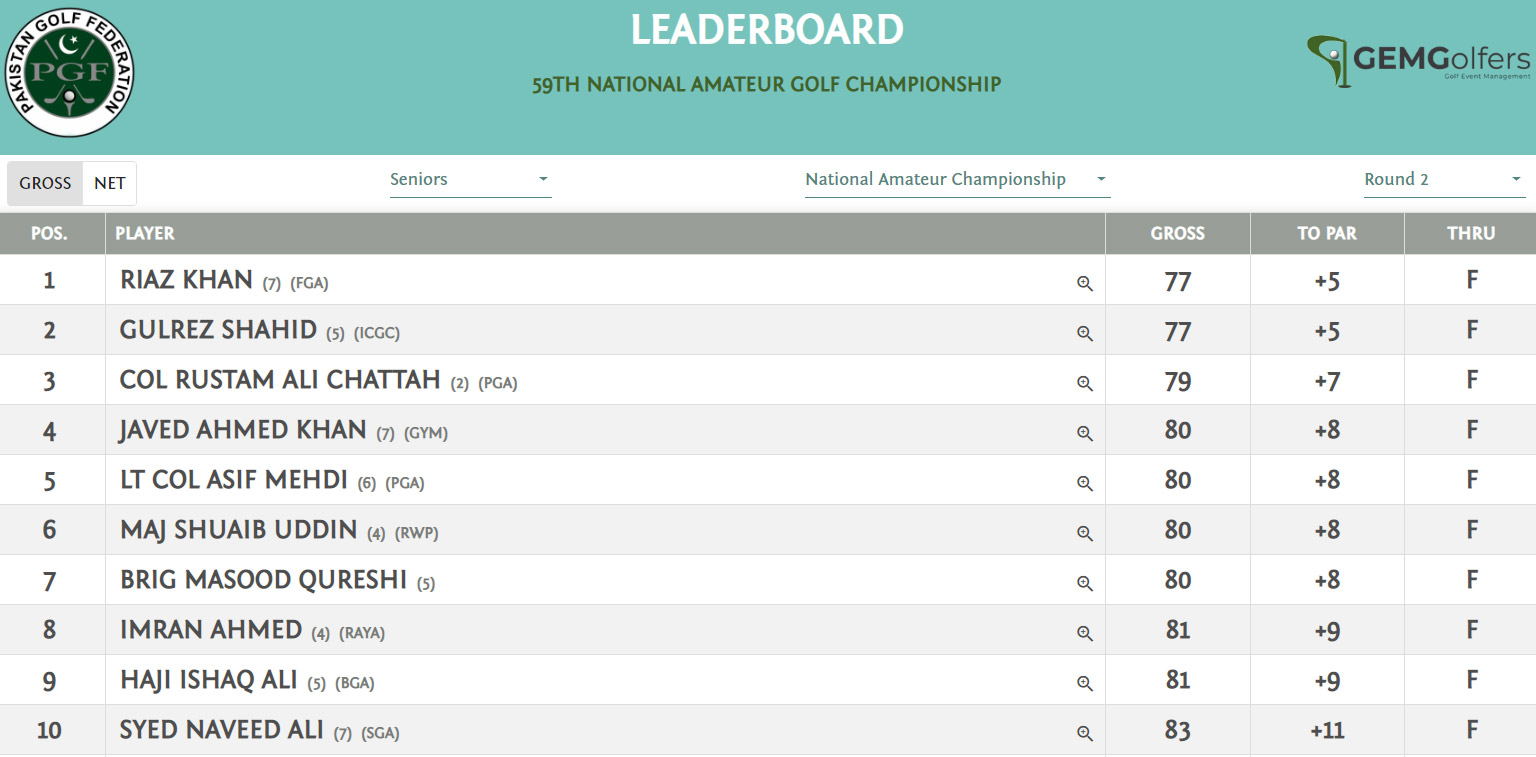 LADIES:
HAMNA AMJAD is leading with 73 Gross whereas AANIA FAROOQ SYED is having 81 and SUNEYAH OSAMA 84is on third position.
INTER ASSOCIATION TEAM EVENT
Amateur
Federal Golf Federation is leading with 227 Gross whereas KPK Golf federation is runner-up with 236and PGA Punjab Golf Federation is on 245 gross.

Seniors
PGA is leading the scorecard with 242 Gross whereas FGA Federal Golf Federation is on 249
And BGA Baluchistan Golf Federation is on third with 255 Gross.
INTERNATIONAL TEAM EVENT PAKISTAN VS SRI LANKA
SRILANKA is leading with 151 gross whereas Pakistan is on 155.

SCENES FROM DAY 3