14th Mayakoba Golf Classic, the professional golf tournament has come to end with a new young talented rookie named, Viktor Hovland Norwegian professional golfer. He also won the 2018 U.S. Amateur. In 2020, he won the Puerto Rico Open, becoming the first Norwegian to win on the PGA Tour. In this respect, he won another PGA title Mayakoba Golf Classic held at Playa del Carmen, south of Cancún. Almost 132 professional golfers from around the world participated in four rounds of stroke play competition. Let take a look on the round to round highlight in below.
Round 1 Recap
Russell Knox sits atop Mayakoba Golf Classic after first-round 65
The-35-year-old Scottish professional golfer Russell Knox leads the Mayakoba Golf Classic after Round 1 following a stellar 6-under 65 that has him one stroke upon a quartet of other players jumping into Friday's second round.
The 22-year-old Chilean professional golfer Niemann's golf has been played the remarkable game and carded -5 score. After played wonderful game he was standing on 2nd position after completing the day one.
Emiliano Grillo and Tom Hoge, both played their best shoot on the first day however missed somewhere, putting were incredible, shot also almost on the green. By the end of the day, they were standing on the 3rd and 4th a place with the score of -5.
Round 2 Recap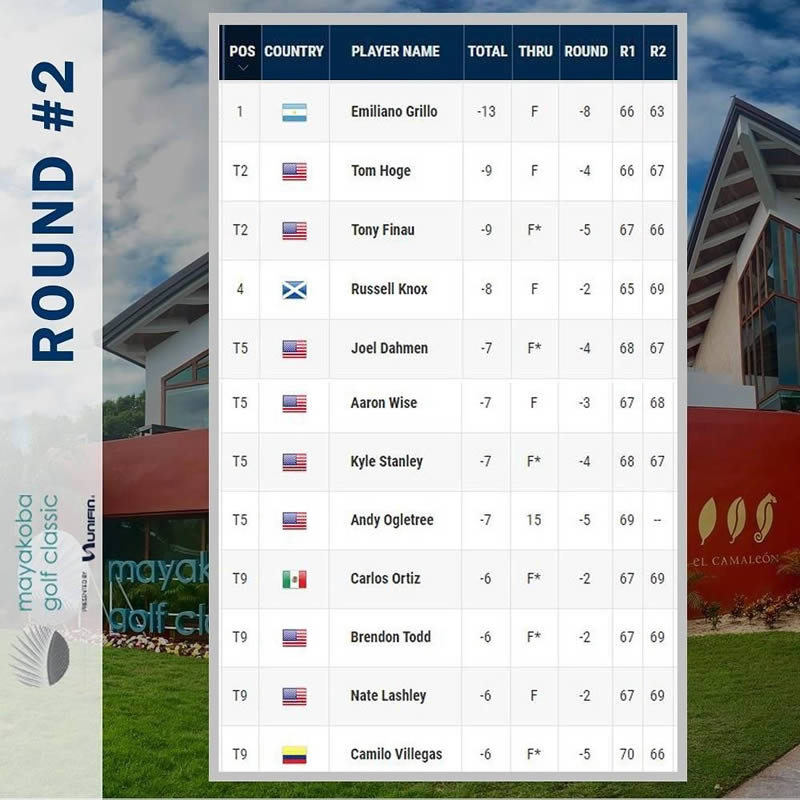 Emiliano Grillo leads after the second day of Mayakoba Golf Classic
The second round of the Mayakoba Golf Classic was suspended due to bad light; however, 28-year-old Argentine professional golfer Emiliano Grillo will find himself at the top of the leaderboard come Saturday. He was able to card an eight-under-par 63, which pushed his score for the tournament to 13-under-par. He finished with nine birdies compared to just one bogey, which was more than enough to give him the lowest round of the day.
Tom Hoge came to 2nd highest on the leaderboard after the completing second round. He started his round -5 but he faced tough competition from their viral. By using his experience finally got -9.
Round 3 Recap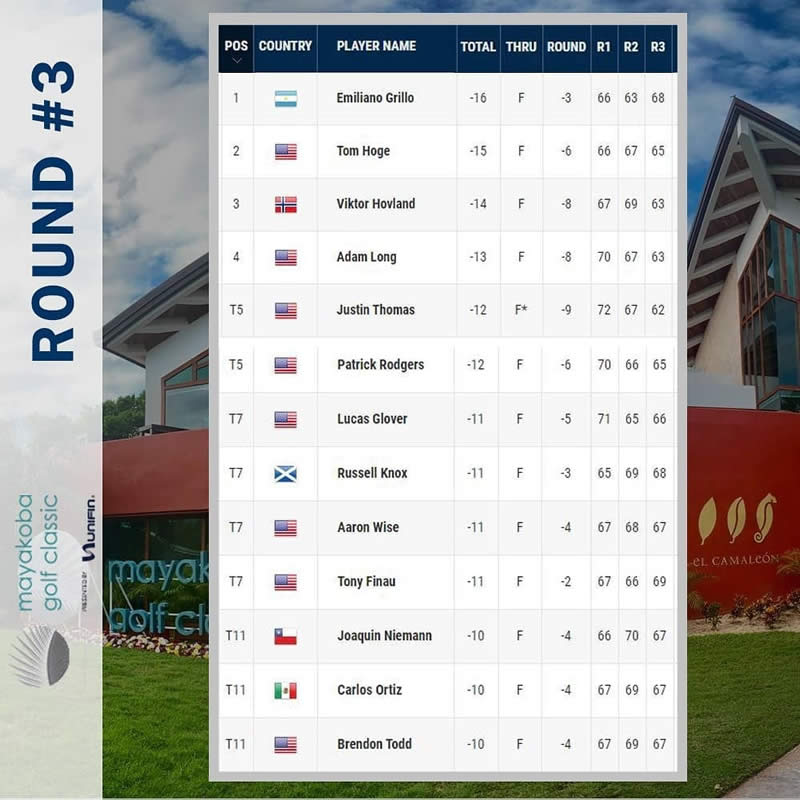 Emiliano Grillo holds third-round lead at Mayakoba Golf Classic
Saturday wasn't the best day for Grillo, as he fired a three-under round that included five birdies and two bogeys. It was still enough to keep him in the lead, though, since he entered the day with a four-shot advantage. That lead shrunk to just one shot over Tom Hoge, who remained in second place and a hard-charging Viktor Hovland, who fired an eight-under to move into third.
Round 4 Recap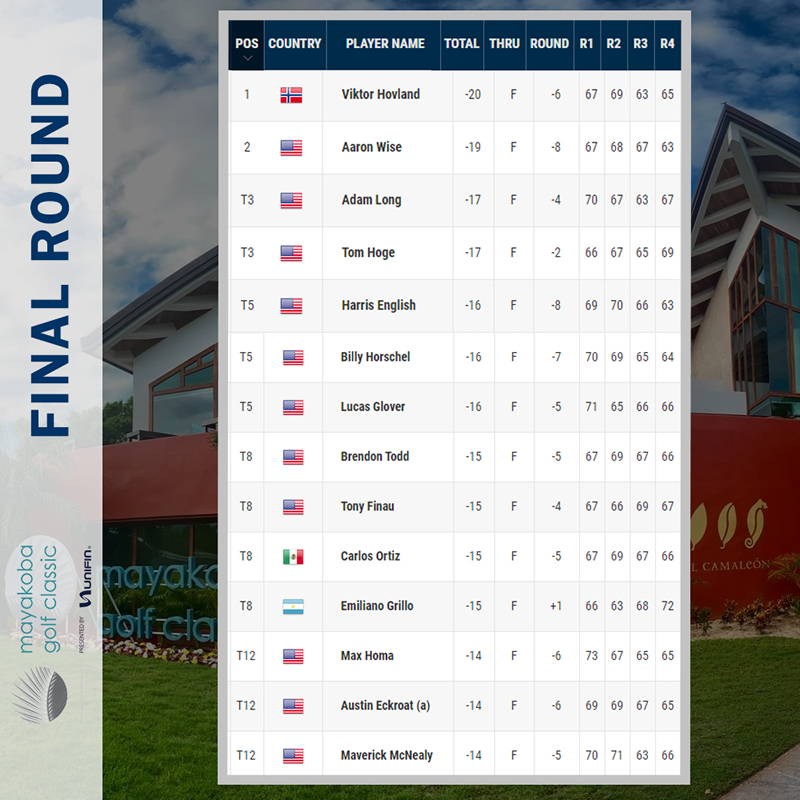 Viktor Hovland wins the Mayakoba Golf Classic
Viktor Hovland birdied his final hole on Sunday to claim a one-shot victory over Aaron Wise at the Mayakoba Golf Classic. He shot a final-round 65 to erase the two-shot deficit he faced going into the day, which vanished when he made four birdies in his opening six holes to take the outright lead.
He rebounded from his only bogey – on No. 12 – with back-to-back red numbers to create a two-shot cushion. He turned in a bogey-free 63 to hold the clubhouse lead at 19-under and force Hovland to come up clutch on No. 18. The 23-year-old Norwegian did just that. He piped his drive down the fairway, stuck his approach to roughly 10 feet, and made the right-to-left breaking putt. He also wins the first prize of the event $1,296,000.