Sixteen-year-old Saad Habib Malik of Rumanza Golf Club emerged as the overall champion in the Pakistan Golf Federation-organized three-day 12th Pakistan Junior Amateur Golf Championship 2023 (Faldo Series trials, Pakistan) at the Nick Faldo-designed Rumanza Golf Course, DHA Multan.
This event was conducted under the vigilant and attentive guidance of Tournament Director Salman Abbasi of Rumanza Golf Club and Malik Kamran of PGF. Champion Saad's three rounds scores were 72, 67, and 74 with an aggregate of 213, three under par. He attained first position overall and also got selected in the age bracket 16-18 years to represent the country at the Nick Faldo Finals to be held in Vietnam in March.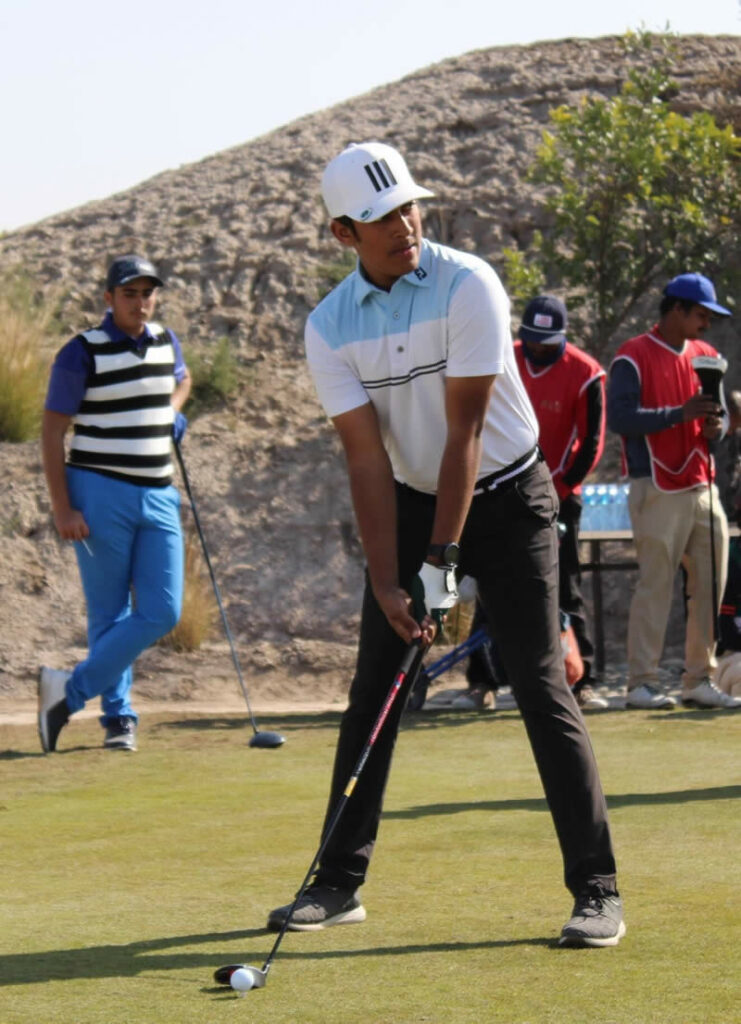 Syed Yashal Shah was the one who got selected for the 18-21 years age group. His three rounds scores were 71, 71,72, and a championship aggregate of 214 two under par. In the age group 12-16, Shahmeer Majid will be the nation's representative.
As for girls, Humna Amjad of PAF Skyview beat Parkha Ijaz (DefenceRaya) by one stroke to earn the honor of representing Pakistan. Bushra Fatima was the best one in the age group of 12-16 years.
PGF Secretary Brig Sajid Akram SI(M) expressed gratitude to Brig Fayyaz Sial and Salman Abbasi of Rumanza Golf and Country Club for conducting the event in a worthwhile manner. "PGF chose Rumanza Golf Course as the arena for this Championship because this is a beautiful golf course coupled with it being a signature facility designed by Sir Nick Faldo."
Also appreciative was PGF President Lt Gen Qazi Muhammed Ikram HI(M), who was all praise for the performance of competing youngsters belonging to age categories 12-16, above 16-18 years, and above 18-21. Indeed, holding the Nick Faldo Trials at Rumanza added finesse and deftness to the competition, and boys and girls performed impressively.
Brig Muhammed Shoeb Anwar Kiyani SI(M), Project Director, Multan graced the prize distribution ceremony as chief guest and distributed prizes among the winners of different categories.